Connecting the sBitx to Internet
Though sBitx works offline, you may need to conenct to the Internet to to sync time and get the latest software update. Here is how you do it.
You will need to attach a keyboard and mouse to the sBitx to do this.
Connecting with Ethernet
Plug in an Ethernet cable from your access point into the sBitx (see picture), and you are done.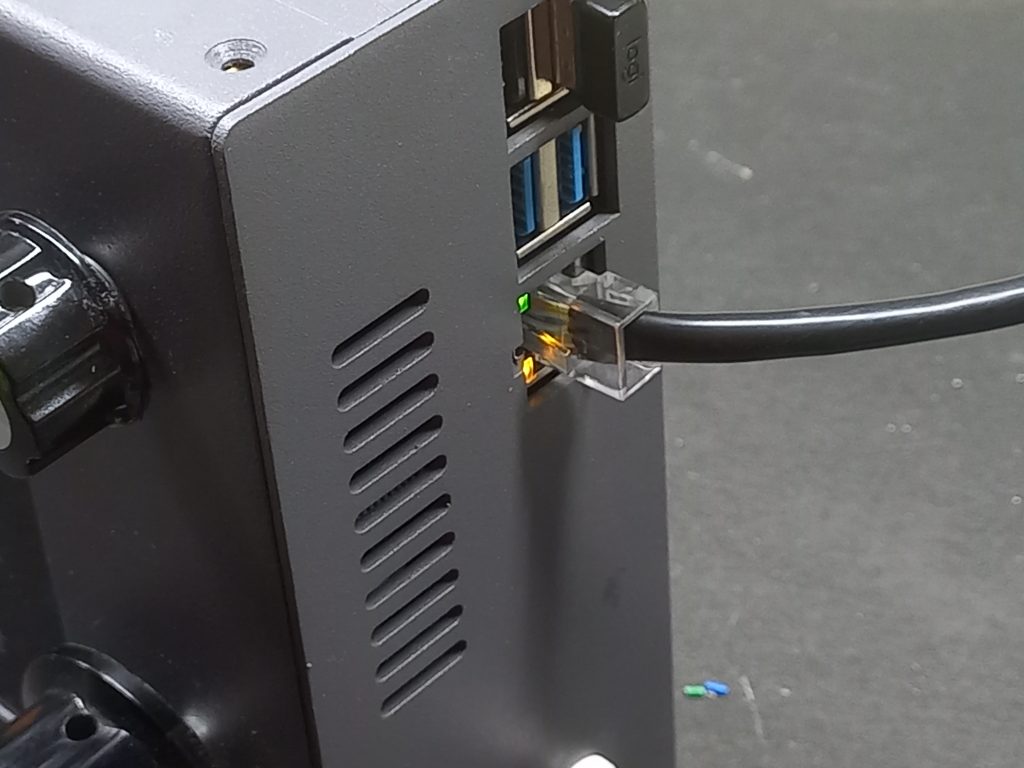 Connecting with Wifi
Click on the Internet Icon from the top bar and choose your WiFi access point: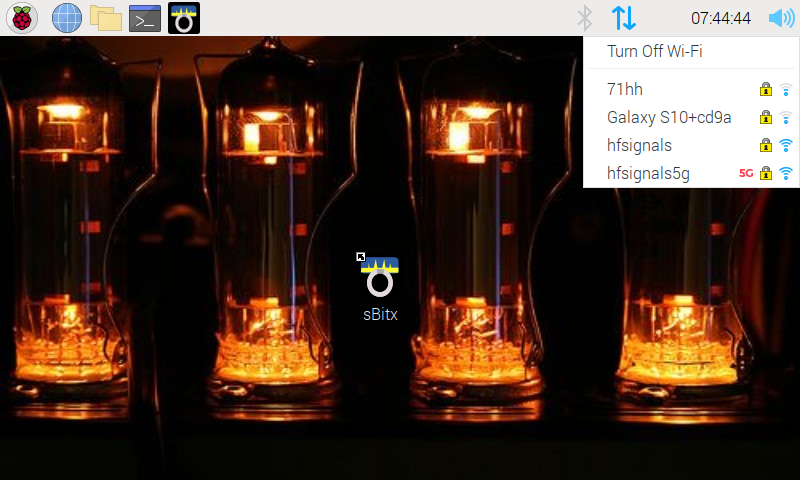 Now, enter your WiFi password/key,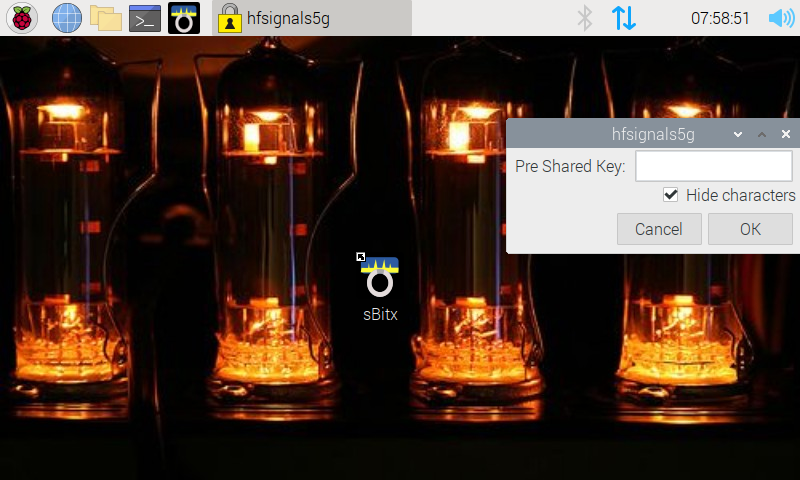 Press Enter and you are done.
Tip: To test the Internet, you can open the chromium browser (it is the blue globe Icoon on the top left) and see if you can browse the Internet.